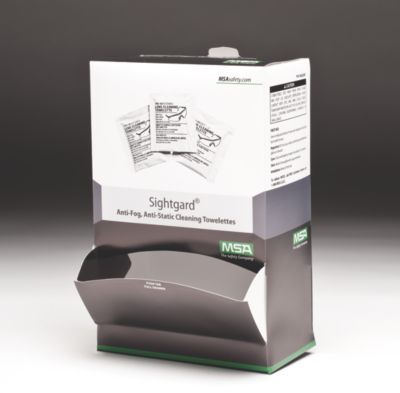 Cleaning Accessories
To enhance the usability and wear-life of our eye protection products, we offer superior cleaning accessories, including lens towelettes and anti-fog lens cleaner. MSA pre-moistened towelettes offer on-the-go, pocket-sized protection for all types of eyewear, including prescription lenses. Spritz FogPruf™ cleaner on dirty lenses for fast, easy, convenient clean up.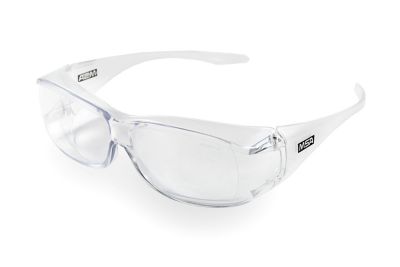 OvrG™
Safeguard against impact with these clear, polycarbonate Over-the-Glasses protectors. Designed to be worn over today's small- and medium-framed prescription eyewear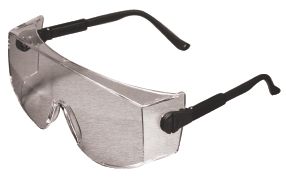 Rx Overglasses
For users who wear prescription glasses, our Rx Overglasses offer high protection while still providing excellent vision. The glasses fit over most prescription eyewear and feature horizontal and vertical adjustable temples, anti-fog lens and Tuff-Stuff™ anti-scratch lens coating. The limited lens curvature offers the best optics and distortion-free wide-angle viewing.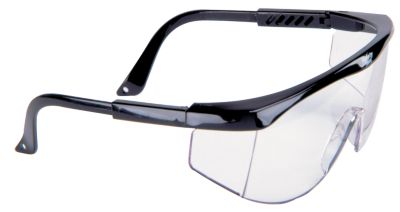 Sierra Protective Eyewear
Precision crafted to protect a user's eyes while also providing a high degree of comfort, the purpose-built Sierra Protective Eyewear offers the whole package. The glasses protect excellent side and front impact protection, while also guarding against impact hazards and/or flying particles, dust, sparks and glare. The model offers integrated side shields, vented brow guard, Tuff-Stuff™ scratch-resistant lens and adjustable temples.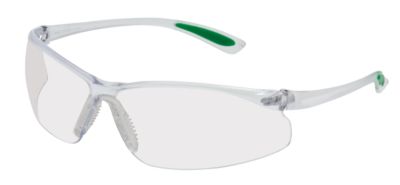 Feather Fit™ Eyewear
So light, you'll barely notice you're wearing them. So protective, you're assured a dust-free work experience. As with all Sightgard® protective eyeglasses, the FeatherFitTM boasts scratch-resistant polycarbonate lens that protect against impact, dust, and UV radiation, and the utmost in comfort.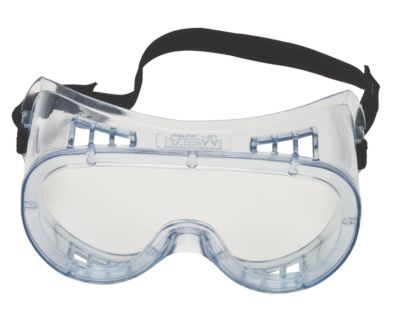 Sightgard® Goggles
For maximum visibility and all-around wearability, this popular line of economical safety goggles offers impact protection. Choose anti-fog or anti-scratch coatings for improved visibility and lens life.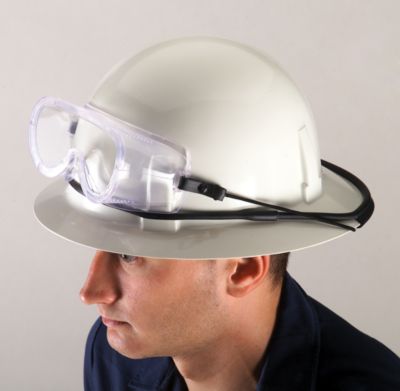 Goggle Retainers
Keep eye protection conveniently at the ready with these goggle retainers. Specially designed for use with MSA goggles, caps and hats, these retainers hold goggles securely in place. Easy to install, MSA goggle retains require no tools. Plus, they can be adjusted for optimal fit.