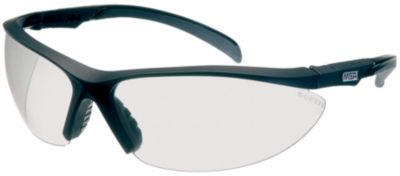 PERSPECTA 1320 Eyewear
These are the safety glasses for everyone. Features full wrap-around fit, choice of three lens colors, soft nose buds and temple ends, and a lightweight, semi-frame design. Adjusts to three positions for both lens inclination and temple length, giving wearers a more comfortable, no-slip fit. Anti-fog coating keeps vision clear while lenses filter 99.9% of ultraviolet rays.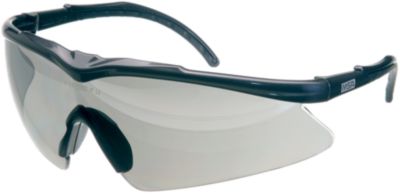 PERSPECTA 2320 Eyewear
Featuring scratch-resistant, silver mirror lens, anti-fog coating and single-lens design, these safety glasses are the one for outdoor activities. Soft nose buds and temple ends offer a comfortable, no-slip fit, while the three position ratchet for temple length allows perfect adjustment. Attractive frame design with glossy finish and rigid storage case completes the set.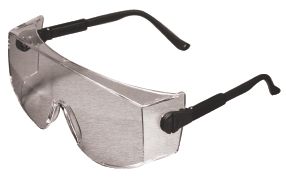 Rx Overglasses
For users who wear prescription glasses, our Rx Overglasses offer high protection while still providing excellent vision. The glasses fit over most prescription eyewear and feature horizontal and vertical adjustable temples, anti-fog lens and Tuff-Stuff™ anti-scratch lens coating. The limited lens curvature offers the best optics and distortion-free wide-angle viewing.