Featured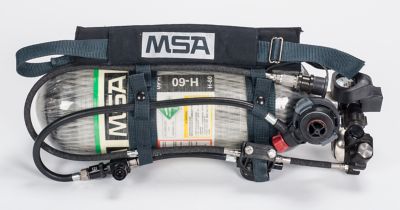 RIT Systems
Built for extreme conditions the MSA G1 RIT Systems meet the needs of Rapid Intervention Teams (RITs) and provides firefighters with emergency breathing air within almost any situation quickly and easily. Versatile systems enables selection of the right option for your application.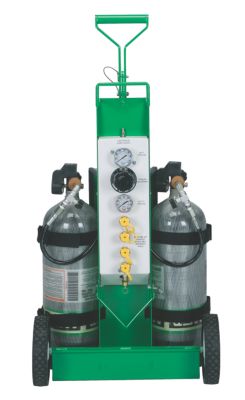 Compressed Airline Accessories
MSA compressed airline accessories help ensure proper air supply. Our pressure regulator helps maintain desired operating pressure, while our manifolds supply single source air to up to four respirators. MSA compressed airline accessories are designed especially for use with MSA airline systems.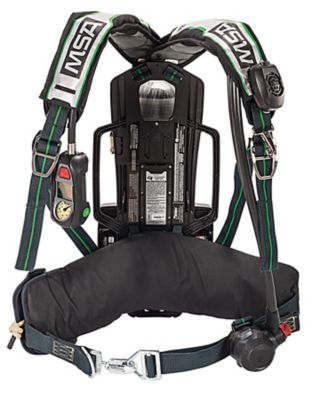 G1 Rescue Belt II
Rappel to safety with this innovative, quick-release device for emergency egress. Ergonomically contoured, it easily stores rescue rope, hook or carabiner and descender. Ideal for extreme conditions, it features a web management system that also integrates a regulator holder. One belt fits all (up to 310 pounds, including equipment).
HP Compressors
Designed to quickly charge 300  and/or 200 bar cylinders, MSA high pressure breathing air compressors work seamlessly as part of an air purification system that meets the highest, most stringent standards. Low operating speed for continuous, reliable operation. All moving parts are electronically balanced to run smoothly. A variety of horizontal, vertical portable and mobile models with charging capacity from 100 up till 570 liters per minute (larger models on request) are available. The compressors can be supplied with electric, gasoline or diesel engines. Vertical models from 230 up to 570 are available also with highly efficient noise suppressing cabinet for indoor application. Great variety of options and accessories are available. * Humidity control * Electronic Computer Control * Oil pressure control * Temperature control * Filling panels
MSA A2 Software
MSA A2 Software offers the ability to customize your SCBA to meet your SOP, analyze use data, as well as provides a simple, reliable method to enhance firefighter safety and accountability on the fire scene by monitoring firefighters' status remotely from incident command.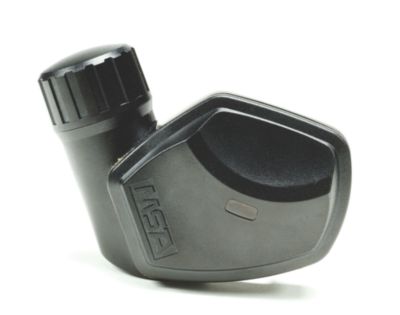 Nightfighter™ Heads-Up Display System
Clearly and easily see air cylinder content when wearing an MSA Ultra Elite Facepiece. This display system includes a transmitter assembly that securely mounts to the SCBA shoulder gauge pressure hose. Sends a digitally encoded signal to the facepiece-mounted receiver. Displays cylinder contents in one-quarter increments. Features 7 LED light patterns.