Featured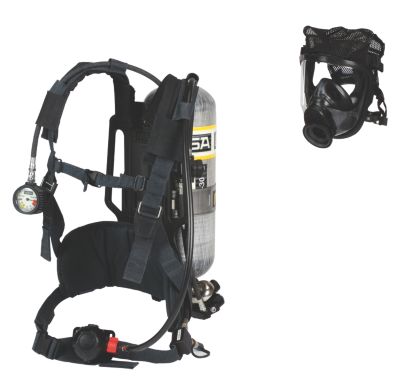 AirHawk® II Air Mask
Lightweight, durable and economical, this SCBA keeps contaminants at bay. Ideal for a variety of industrial-hazard applications. Choose from a variety of options for each of the system's six major components including: face piece, carrier and harness assembly; cylinder; first-stage regulator; mask-mounted regulator; and end-of-service time indicator.
Featured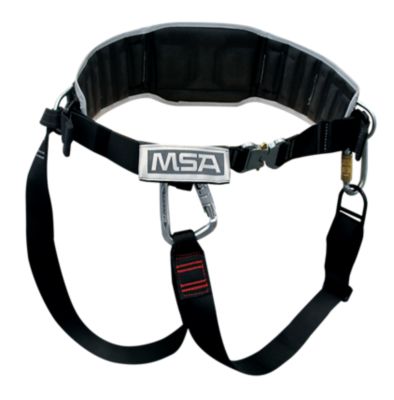 alphaBELT rescue and holding belt
alphaBELT is a sleek and durable rescue and holding belt, that can be easily integrated into your MSA SCBA. With its multiple functions, the revolutionary alphaBELT eases your everyday work as a first responder. Besides restraining and positioning, it may offer you the last resort – a quickly accessible and safe rescue seat for self-rappelling in an emergency.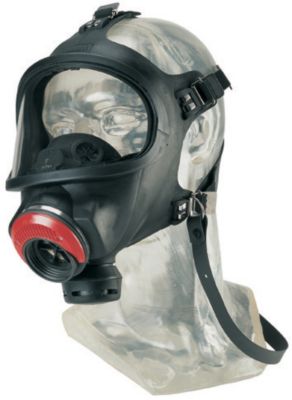 3S Positive Pressure Full-Face Masks
With more than five million units sold, the upgraded 3S Full-Facepiece Respirator offers safety, comfort and durability. The face blank is made of a softer rubber compound (and also yellow silicone in another option) and has a wide sealing frame and deeper chin stop for a snug, comfortable fit. The lens is made of impact-resistant polycarbonate (and silicate-coated glass and Triplex glass in other options) and offers a wide field of vision for excellent viewing. The harness allows for quick donning and removal and achieves a pressure-free fit in combination with a protective helmet. The inner mask allows for optimal air flow and eliminates lens fogging. The mask comes in more than 50 different versions, allowing users to find the perfect mask.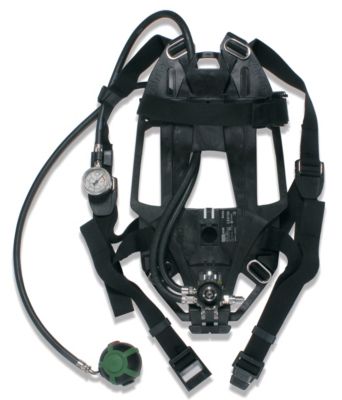 AirGoFix SCBA
This high-quality SCBA provides comfortable, outstanding respiratory protection. Ruggedly reliable and flexible, it's a popular choice for a wide range of maintenance or rescue operations, including firefighting. Designed to reduce stress and fatigue. Based on decades of experience, we also offer an SCBA preset: AirGo compact – configured system for the most common applications. The AirGo compact SCBA preset is specifically designed for emergency response and escape. On ships or industry facilities where such units are mandatory, the AirGo compact is an obvious choice.
ICU, ICU-S
This motion-sensitive device detects firefighter motion—without responding to false alarms. Ideal for rigorous fire service demands, this modular system is easy to maintain, too. An optional heat sensor sends an alert when hazardous heat levels are looming. Buddy light improves wearer visibility.
PremAire® Combination
The PremAire Combination, a Combination Supplied Airline Respirator with compressed air cylinder, is designed to be versatile, comfortable, and affordable. A streamlined design offers a first stage pressure reducer and cylinder valve within one assembly, creating a very small size and profile that is less likely to snag when working in confined space or tight places. The PremAire Combination can be equipped with either the 3S-PS-MaXX or the Ultra Elite-PS-MaXX full face mask in combination with the AutoMaXX-AS lung-governed demand valve.