Featured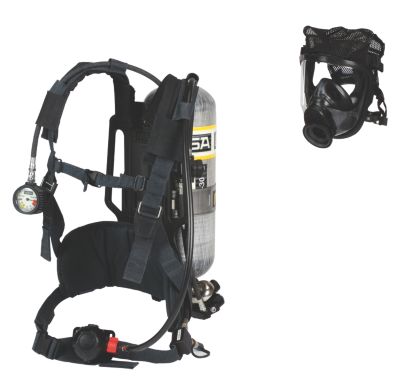 AirHawk® II Air Mask
Lightweight, durable and economical, this SCBA keeps contaminants at bay. Ideal for a variety of industrial-hazard applications. Choose from a variety of options for each of the system's six major components including: face piece, carrier and harness assembly; cylinder; first-stage regulator; mask-mounted regulator; and end-of-service time indicator.
Featured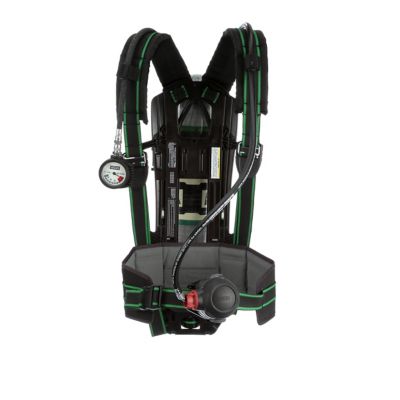 MSA G1 Industrial SCBA
The industrial version of one of our most trusted products in the Fire Service industry, the G1 Industrial SCBA contains many unique design features that reduce stress and fatigue while improving performance and ease of maintenance. The new G1 iRC (industrial remote cylinder connection) version is a SCBA platform that features a remote cylinder connection, available with both threaded and quick connect attachments. It allows for cylinder compatibility among other MSA SCBA such as the G1 NFPA, Airhawk 2 and Firehawk M7.
Featured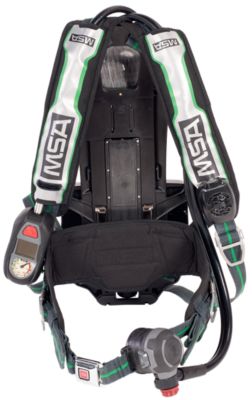 MSA G1 SCBA
The G1 SCBA offers integrated and enhanced solutions to exceed your needs today as well as years into the future. MSA's long-standing commitment to the fire service industry began nearly 100 years ago. Our goal is to provide dependable, high-quality products, instruments and service that will help to ensure a safe return home. MSA's extensive knowledge and expertise has helped to harness new technologies to produce exceptional protective equipment.
G1 Full Face Mask
The G1 full face mask excels in outstanding wearing comfort, low profile and low effort in maintenance. In stand-by, the open port technology offers unrestricted breathing. No electronic components reside on the mask to reduce the overall investment. The G1 mask comes in a choice of classic rubber or modern fabric harness and is available in 3 sizes.