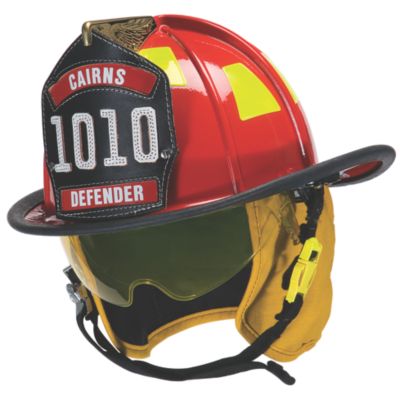 Defender® Visor for Cairns® 1010 and 1044 Helmets
The Defender Visor stays clean inside your fire helmet until needed for overhaul and non-IDLH search-and-recovery. Sleek and attractive design allows for fast, easy raising and lowering of the fire helmet visor even with gloved hands.
F2 X-TREM Accessories
To enhance the modularity of the F2 X-TREM helmet, MSA developed a wide range of accessories perfectly suited for all applications. From helmet mounted lighting solutions to secure operations at night, to tight eye protection for wildland fire-fighting, MSA thoroughly engineered each accessory to optimize safety in a wide variety of technical rescue and wildland firefighting missions.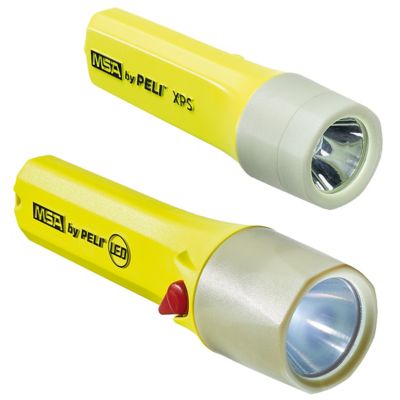 Helmet Mounted Lighting Solutions
When working in fire & rescue environment, it is essential to have a good view of any potential hazards and risks. Short, medium and long range, MSA helmet mounted flashlights cover all firefighter needs.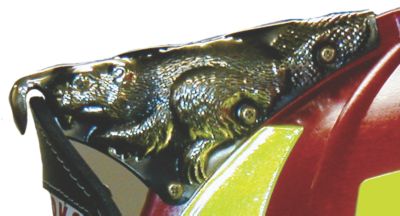 MSA Cairns® Front Holders
Used exclusively with Cairns Traditional and Leather Fire Helmets (N5A New Yorker, N6A Sam Houston, Cairns 1010, 1044 and 880 Traditional). MSA Fire Helmet Front and Shield Holders divert energy from your head, neck and spine during an impact or acceleration hazard.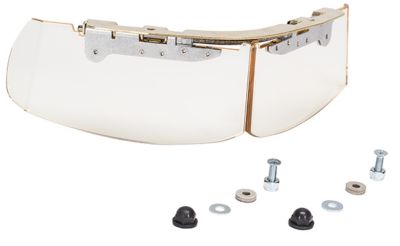 NFPA Compliant Bourkes for MSA Cairns Fire Helmets
Introducing NFPA compliant Bourkes for MSA Cairns® 1010, 1044, and 880 Tradition fire helmets. Combining the traditional look of Bourkes Eyeshields that were invented in the 1960s with modern materials, the NFPA compliant Bourkes satisfy the eye/face protection requirements as prescribed by NFPA-1971:2018, Standard on Protective Ensembles for Structural Fire Fighting and Proximity Fire Fighting. In addition to being compliant to NFPA-1971:2018, the NFPA compliant fire helmet Bourkes are also compliant to ANSI/ISEA Z87.1:2015 as an impact protector (Z87+).