Featured
Featured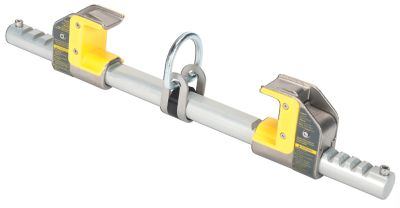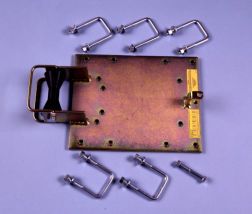 Cab Mounting Bracket
Keep the retractable lanyard out of the worker's way by installing the Cab Mounting Bracket on top of the lift cage. The SRL lies flat on the bracket and the lifeline extends out over a pulley at the end of the bracket, down through the cage, and attaches to the worker's back D-Ring on the harness.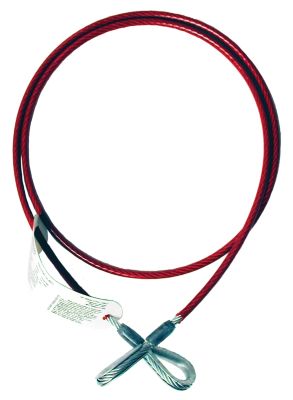 Cable Sling
Intended to be used in a basket configuration only, the Cable Sling is approved for use by one person at a time with approved systems. Two strands of cable sling must be of equal length to ensure an even distribution of a load.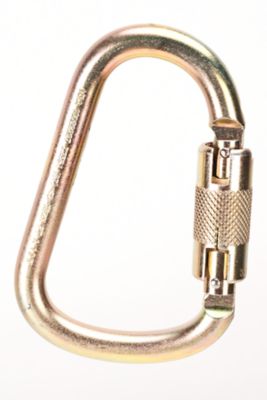 Carabiners
MSA offers a wide variety of carabiners for almost every application. All carabiners have a minimum breaking strength of 5,000 lbs/22,24 kN.
Freestanding Constant Force® Post
MSA's Latchways® Freestanding Constant Force post provides assured worker safety at height where there is an occasional or temporary requirement to access flat roofs or structures.
Roof Anchors
Available in permanent or reusable models, roof anchors provide an anchor point for personal fall arrest systems on roofs for maintenance work, repair, and new construction.
Discontinued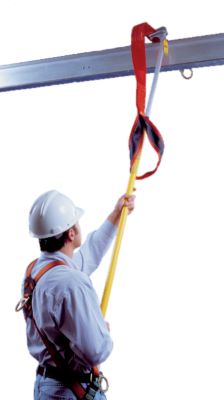 RCD® (RemoteConnect/Disconnect) System
Enabling workers to have continuous safety at heights by greatly extending the reach in order to remotely install an anchorage connector and connect a portable personal fall arrest system (PFAS) to it.